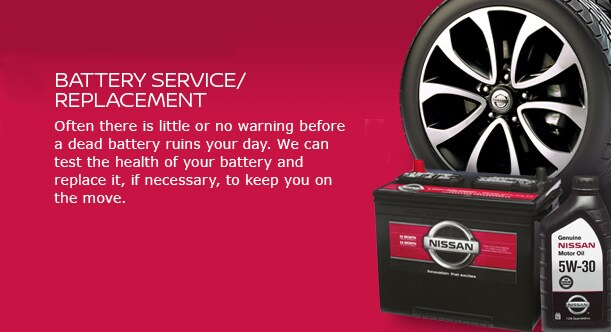 Clicking noises when turning the key
Interior lights start to dim
Dashboard battery warning light stays illuminated when your vehicle is running
You need to jump start your vehicle.
Hoffman Nissan Pricing
Replacement cost parts and labor is $159.95 plus tax.  (Includes a 84 month limited warranty)
*The first two years is a full free replacement and after that up to 84 month is pro-rated. Contact Hoffman Nissan for more details. Pricing subject to change.
Service Hours
Monday - Friday

7:00 am - 5:00 pm

Saturday - Sunday

Closed