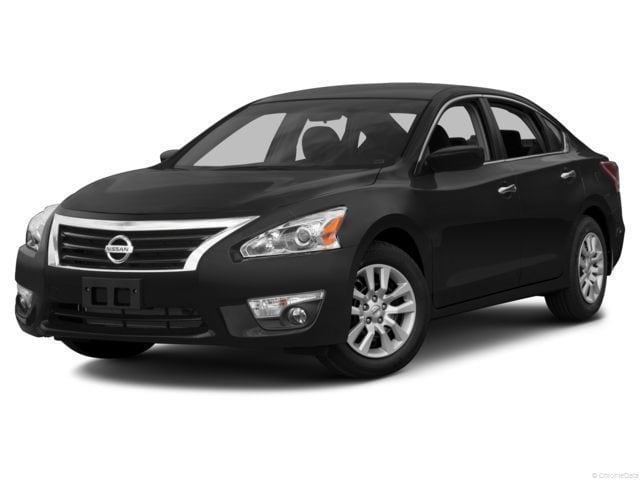 Consider these reasons to buy and lease a new Nissan model at Hoffman Nissan
There is a lot of misunderstanding when some of our Hartford, Avon, and Farmington customers discuss their options for financing their new car, and it all seems to stem from the terms buy and lease. These terms can sometimes be thrown around by other dealerships interchangeably, but they are quite different from one another. To help clear up the confusion, we have put together a quick guide to give you some reasons why leasing may be the best option for you, and why buying might be your best bet.
When leasing, Hartford, Avon, and Farmington customers are essentially renting the vehicle for a lower monthly payment because instead of taking a loan out for the entire cost of the vehicle plus interest, you are just taking a loan out for a fraction of the total vehicle price. Mileage restrictions apply, and you aren't free to customize your car in any way you may choose to down the road, but you get the thrill of owning a new car every few years.
Hartford, Avon, and Farmington customers may enjoy buying if you don't mind the monthly payments being higher for a few years with the eventual pay off of having no loan after it has been satisfied. This allows you to customize your vehicle, but you also take a gamble when trading it in later if you choose to purchase a new model down the road.
Need a few more reasons why these options may or may not be your best bet? Check out these quick points, and ask our staff here at Hoffman Nissan if you have any questions.
Consider buying your new car if you ...
Like the thought of eventually having no monthly car payment
Don't mind the higher payments in favor of the eventual pay off
Are willing to take a chance with the resale value in the event that you decide to trade it in for something else down the road
Look forward to building equity by owning
Are a do-it-yourself type of person who loves to customize and accessorize your vehicle
You should lease your new car if you ...
Don't mind having a limit to the number of miles you can put on the vehicle during the lifetime of your lease
Enjoy the idea of having a new model every few years
Don't have the money to put on a down payment
Think the lower monthly payment makes more sense for your situation
Are okay with the idea of not building equity in favor of renting the vehicle
Don't plan to make any major customizations or changes to the vehicle during your lease
Contact Us
* Indicates a required field
Hours
Monday - Thursday

8:30 am - 7:00 pm

Friday - Saturday

8:30 am - 6:00 pm

Sunday

Closed