The power of the internet has enabled us to enjoy unprecedented levels of connectivity and convenience across every facet of our lives. From virtual immersive experiences to online shopping, the digital world has reimagined how we buy, learn, relax and engage. Now, Hoffman Nissan is harnessing today's technology to thoroughly reinvent the vehicle purchase process.
Our online solutions streamline and digitize every step involved in buying a vehicle. From the moment you choose to browse new cars for sale on our website to the minute you take delivery, a seamless virtual experience is at the heart of our remote offerings.
Ready to get started on your online purchase journey? Read through the remote services we offer, then reach out to our Nissan dealership in West Simsbury for more information.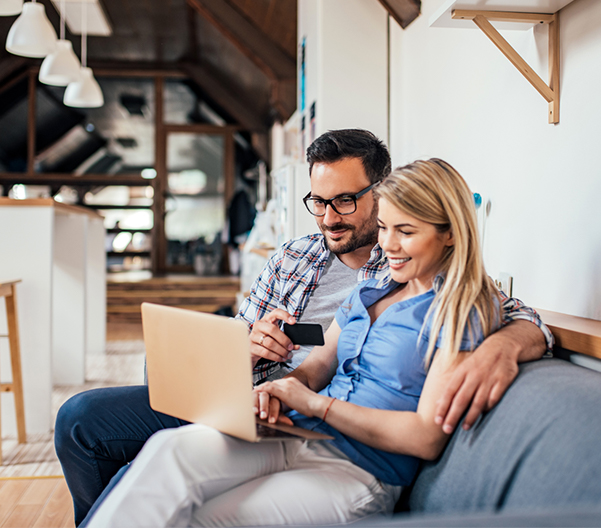 Hoffman At Home: A Complete Online Car-Buying Solution
The premise of Hoffman At Home is simple: to digitize the vehicle purchase process. We've done this by offering a virtual alternative to the traditional car-shopping experience that breaks down into a clear and simple five-step process. Here's how it works:
Shop our inventory to find the perfect new car for sale in West Simsbury.
Supply us with your financing preferences and trade-in details.
Apply for Nissan financing.
Finalize the paperwork.
Arrange car delivery.
The best part? All these steps can be done online, and we can even provide vehicle delivery to a location of your choosing. With Hoffman At Home, a few clicks is all it takes to park the car of your dreams in your driveway.
Walkaround Videos
Our new Nissan inventory can be easily shopped online, and especially thanks to our walkaround videos. We provide this footage to help buyers get a visual of everything from the latest Altima colors to the new Rogue interior designs and features. It's one of the best ways to vet a car prior to seeing it in person.
At-Home Nissan Test-Drives
Found the model you love? Great! Now it's time to schedule a Nissan test-drive. You don't have to do this here at our West Simsbury Nissan dealer, though -- we can come to you! We encourage you to reach out to our Nissan sales team to learn more about our at-home test-drive opportunities.
Home Delivery
The best part of a new car purchase -- delivery day! We can either arrange for you to pick up your new vehicle here at our dealership, or we'll be happy to deliver the car to your door or another location of your choice. It's up to you!
Maintenance Pick-Up
Can't seem to find the time to visit our West Simsbury Nissan service center? No worries -- we can come pick up your vehicle, perform any needed repairs or maintenance, then bring it back to the location of your choice. Try it today!
Nissan Dealer Near Me
Not every dealership offers such an extensive array of remote services -- but we're no ordinary local car dealer. If you want convenient digital shopping solutions like no other, contact Hoffman Nissan today and begin taking advantage of our revolutionary new auto sales and service initiatives.