West Simsbury drivers know how important it is to stay current with the service and maintenance their Nissan vehicles need, and if you're already keeping on top of things, joining the Hoffman Advantage Factory Recommended Maintenance Program is one way to get some extra-special benefits just for doing what you're already doing!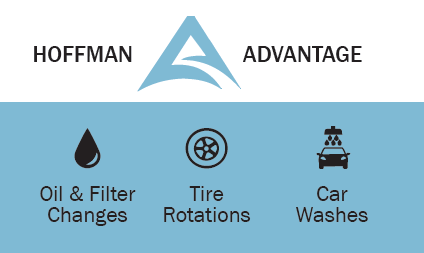 What Are the Hoffman Advantage Reward Levels?
When you join the Hoffman Advantage Program, you're immediately a VIP Status member, which means right away, you're entitled to 5% off Service Repairs and $100 off your next service contract. The more you visit our service center, the more points you'll accrue, and as you accrue reward points, the higher a discount you'll earn. Once you have 15,000 points, you move up a tier to a Gold Status member, where you'll be entitled to 7% off Service Repairs, $200 off your next service contract, and an additional $250 trade-in allowance. Of course, as you stay on top of your maintenance, you'll keep earning points, and once you hit 30,000 points, you'll become a Platinum Status member, your discount grows to %10 off Service Repairs, $300 off your next service contract, and a whopping $500 extra toward your trade-in allowance.
Ready to Join the Hoffman Advantage Program & Start Earning Discounts?
If you're ready to join the Hoffman Advantage, get in contact with someone in our shop so we can get you enrolled and on your way to saving big on the maintenance you already need.